This is an internet based educational program to support the What's in a name? DVD.  The activities and lessons are designed for primary school students and to promote the significance of place names in the community.
Introduction from PCPN by Mr Bill Watt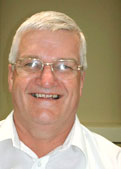 Welcome to this site, which has been developed by the Permanent Committee on Place Names (PCPN) to provide primary teachers with an education resource to support the What's in a Name DVD.
What's in a Name highlights the significance of geographical names and the part they play in our everyday lives. It stars Ernie Dingo telling the story of how geographical places get their names and explains the role of the Committee for Geographical Names in Australasia, the committee that looks after them. I am sure you will find it both entertaining and informative.
The activities and lessons are internet based and designed to be used by primary students.
I hope you and your students are intrigued by the story of Australasia's place names and welcome "What's in a Name" into your classroom. I am sure they will enjoy the activities available in this resource and, as a result will have a greater understanding of the significance of geographic place names and their place in our history.
Bill Watt 
Permanent Committee on Place Names